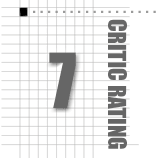 Mission: Impossible 2

May 23, 2000
by Dan Lybarger
. ........................................................................................................Mission: Impossible 2 is one of those rare sequels that's more entertaining than its predecessor. Admittedly, this isn't much of a compliment because the original big-screen installment of Mission: Impossible was a convoluted but predictable affair that was somewhat redeemed by a pair of genuinely exhilarating action scenes: the Topkapi-inspired hanging rope sequence and the finale involving a helicopter and a train tunnel.

The new mission is plagued by many of the weaknesses of the first film. The characters are thin, and the plot feels cobbled together, although the new movie is infinitely easier to follow. It is, however, a good breeding ground for the grandiose visions of Hong Kong-trained director John Woo (Face/Off). Impossible Mission Force (IMF) agent Ethan Hunt (Tom Cruise) is a serious adrenaline junkie. When he isn't saving the world, he relaxes by climbing cliffs without the aid of a rope.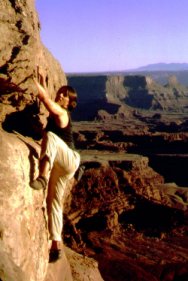 His latest vacation gets cut short when brilliant geneticist Vladimir Nekhorvich (Cruise's Eyes Wide Shut co-star Radé Serbedzija) dies in a suspicious plane wreck. Nekhorvich had developed a vaccine that killed various forms of influenza, but in order to create this vaccine, he also created a lethal virus that could kill anyone exposed to it in 20 hours.
The most likely suspect for instigating the crash is a rogue IMF agent named Sean Ambrose (Dougray Scott, Ever After). In order to trap him, Hunt is ordered to enlist the support of Nyah Nordoff-Hall (Beloved's Thandie Newton), a beautiful and proficient cat burglar. Nordoff-Hall had an affair with Ambrose and can help lead Hunt and his sidekicks, hacker Luther Stickell (Ving Rhames) and pilot Billy Baird (John Polson), to the traitor. The plan has a major snag because Hunt and Nordoff-Hall have started a serious affair that could spoil her ruse and the assignment.
For a movie that boasts a Robert Towne (Chinatown) screenplay, the characters are rudimentary. Towne's dialogue is typically precise (Anthony Hopkins, who plays Hunt's boss, has most of the best wisecracks), but the adventure and the romance might have been more fun if Hunt and Nordoff-Hall had seemed to be more than attractive paper cutouts. Motives are sometimes unexplained, and many of the performers (like The General's Brendan Gleeson) are not allowed to really strut their talents. In addition, some of the plot points, like the multiple disguises, are telegraphed too much to be suspenseful.
Still, if you're going to subordinate characters and story to action, there's no more capable director for doing so than Woo. He has a knack for making such seemingly hackneyed bits like motorcycle chases and kung fu duels look fresh and electrifying. With his expressive use of slow motion, rapid editing, and occasional long shots, Woo ridicules the laws of physics with skill and panache sorely lacking in a lot of recent action films. Woo's acrobatics with a camera are augmented by his ability to dazzle and still make the scenes coherent. Unlike Michael Bay (Armageddon) and his ilk, Woo lets his audience take in explosions and other highlights and often uses wide angles for action scenes, enhancing the illusions. The last 40 minutes of the film dispose with luxuries like exposition and fill the screen with ballet-like images of Cruise and Scott practically playing leapfrog with their bikes. Because Woo's techniques are so over the top, even shootouts where Cruise has an endless supply of ammo still work.
Woo offers little more than eye candy, but he's one of the few filmmakers who still know how to make these confections properly (PG-13).
........................................................................................................
Back to Home