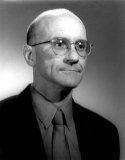 Mental Hygiene Cinema:
An Interview with Ken Smith

March 9, 2000
by Dan Lybarger
Originally appeared in the March 9-March 15, 2000 issue of PitchWeekly. ........................................................................................................

From the mid-1940s to the early 1970s, "social guidance" or "mental hygiene" films were as common as Web sites are today and reached millions of schoolchildren. These films, which dealt with everything from the joys of conformity and auto safety to the perils of illicit drugs and premarital sex, have all but disappeared. Some of these films have resurfaced in such outlets as Mystery Science Theater 3000, where these outdated and cheaply made flicks are held up for ridicule.

One person who has edited these movies, such as 1954's Tomorrow's Drivers, for mockery on the Comedy Channel (later Comedy Central) is Ken Smith. He has since attempted to analyze these films in a less condescending light in his new primer from New York-based Blast Books, Mental Hygiene: Classroom Films: 1945-1970.

Speaking from New Jersey, Smith says, "It's easy to poke fun at this stuff, and one of the reasons I wrote the book is because that's all people are doing. There's actually a deeper story behind them. The question I was asking was 'Why did they exist?' They weren't made for us to laugh at them; they were made really seriously. Who were the people who made them, and why?"

Mental Hygiene features a history of the genre (including sub-genres, such as driver education and dating etiquette), hundreds of stills, short biographies of the studios and filmmakers who made them, and an often-amusing analysis of surviving educational films. Smith describes the kind of 10-minute films he examines in the book by saying, "The real reason behind mental hygiene films was fear. Adults were scared. We forget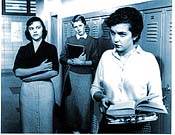 that nowadays and look back on the '50s as an innocent time. No, parents were scared shitless of the same things they are now. Whether it was how to teach a kid to behave on a date or not to have sex or to drive safely, there was a world full of dangers, and that's why these films exist.
Nick is the greasy-haired protagonist of 1950's The Benefits of Looking Ahead. In the film, the slovenly Nick chooses between having a future as a derelict or as the chairman of the community club. "You'd watch a positive film (such as Shy Guy, which starred Dick York from TV's Bewitched) and go, 'Gee, I want to be just like that,' or you'd watch a horrible scare film (such as Last Date, which also starred York) and go, 'Oh, my goodness, they broke the rules, and they got run over by a car! I don't want that to happen to me,'" Smith says.
Although Walt Disney (whose studio made The Story of Menstruation) and a few other major Hollywood players dabbled in these types of films (John Wayne initially bankrolled scare-film master Sid Davis), most were churned out by specialized Midwestern studios, such as Coronet and Encyclopaedia Britannica Films. One of the most accomplished teams behind these films was the Centron Corporation, which was based in Lawrence, Kan. The now-defunct company also made industrial films, which allowed it to outlast many of its competitors and to make edgier, more carefully crafted products. Director Herk Harvey, writer John Clifford, and cameraman Maurice Prather — all Centron veterans — were so accomplished that they even made a classic horror film, Carnival of Souls, during a vacation from the company. Smith has devoted an entire chapter to Centron's accomplishments, and the material in that chapter is included with the Criterion Collection DVD for Carnival of Souls.
"They were much more cinematic," Smith says of Centron. "They got into the drama aspect of filmmaking, and they liked it. Their movies are very moody, dark, and complex. They loved to focus on the misfit characters: The Bully, The Snob, The Griper, The Outsider. That makes their films much more entertaining. There's better acting, better filmmaking technique.
"Personally, I think (Centron's movies) are closer to real life than films made by Coronet or Sid Davis. That's not to say they are like real life. They're still scenario-driven and very carefully scripted, but they're closer to it than the mental hygiene films of the period. They're more honest in their view of what real life was about, which was that real life is often unpleasant and messy, and their films reflected that."
Mental Hygiene should help sustain interest in films like The Trouble Maker for years to come. Blast Books (www.blastbooks.com) is even distributing a companion tape that includes two hours of uncut educational films, such as Narcotics: Pit of Despair, Live and Learn, and Shy Guy. However, simply locating the films has been a challenge for Smith, who has worked on the topic off and on for 10 years.
"I estimate that several thousand of those films were made," he says. "They're not only forgotten, but a large percentage have been thrown away. Educators in the '70s were embarrassed by them, so they got rid of them. Film historians had no respect for them. They were junk, not masterpieces that had to be preserved. There's a lot of baggage these films are carrying around, and I guess it just took me to sort of sit down and call attention to that."
The long-term results of Smith's research are uncertain, but his work has already earned him something other than excellent table manners. "(The surviving filmmakers) are pleased as punch that somebody remembers them. They often told me that they thought (their work) went into this black hole and that nobody would ever see it again. They're tickled that somebody is approaching it in this sociological context."
All photos courtesy of Blast Books.
Back to Home