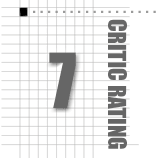 Love and Basketball

April 21, 2000
by Dan Lybarger
. ........................................................................................................
While the core romance in Love and Basketball moves as predictably as a point-shaved game, the movie as a whole is vibrant and observant and gives women's athletics an examination that has been lacking. Rookie writer-director Gina Prince-Blythewood doesn't break a lot of new narrative ground, but she makes good use of a solid cast and has a lot to say about sports and what they mean.

The love-hate relationship that drives the story begins when Monica (Kyla Pratt) moves next door to Quincy (Glenndon Chatman). Both are young suburban blacks with a passion for hoops, but their similarities end there. Monica is a fierce tomboy who dreams of making the NBA despite her gender. For her, the sport is a reason for being, not a game. She obsesses over the game even though her white-collar parents (Alfre Woodard and Harry J. Lennix) think she's wasting her time. Quincy, however, sees the game as a birthright. His father Zeke (Dennis Haysbert) plays for the L.A. Clippers. Quincy wants to follow in his dad's footsteps even though Zeke would rather have his son concentrate on his studies. When the two play their first game, it's not surprising that when Monica outplays him, the two get into a fight that leaves Monica with a small facial scar.

Still, the two remain close, and when they become teenagers (now played by Sanaa Latham and Omar Epps), they become tight friends. Quincy winds up shorter than his father, but his prodigious talent with three-pointers make him a solid college and possibly professional prospect. He's also a shameless ladies' man. Despite her own talent, Monica's future doesn't seem as bright as Quincy's. Colleges are not beating a path to recruit her, and her fiery temper gets her kicked out of games where scouts could discover her. She's also ruled out romance and jokes that she's a lesbian. As Quincy slides his way into a career and Monica struggles to overcome both the glass ceiling and her own doubts, they gradually become an item, but their relationship is endangered because both have ambitions that seem to dwarf their attraction and commitment.

Where Love and Basketball is headed is no mystery; one can almost set a watch to the cycles of Quincy and Monica's relationship. Fortunately, Epps and Latham have a strong enough chemistry to make their romance believable. He has a brash charm that's tempered by a sense of compassion. Likewise, Latham projects a deep vulnerability that makes her struggles for acceptance compelling. In addition, Prince-Blythewood creates a lot of fine small moments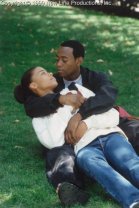 that help overcome the clichés. When Monica and Quincy finally start making love, there's a convincing awkwardness that makes the scene more credible. Prince-Blythewood also pens some wonderful exchanges. For example, when Monica tries to make a living off the court, Quincy asks her why she quit the game to wear a pair of shoes she can't even walk in. As one can expect from producer Spike Lee, the retro-laden soundtrack features terrific songs by everyone from Al Green to Bobby Brown.
Prince-Blythewood could have paced things a little more quickly and tried to tweak the formula storyline, but her strong leads and eye for detail make this one a winner (PG-13).
........................................................................................................
Back to Home